Malaika House I and II are two separate houses located just 5 meters apart. Both are in the same enclosed plot with a large green area. They have everything you need to make your stay comfortable, pleasant and quiet. Both are fully equipped.



WHERE TO GO
Pamplona
Pamplona invita a disfrutar pausadamente de sus parques y a callejear por su casco antiguo; invita a degustar su gastronomía y sus populares pinchos, regados con un buen vino, disfrutar de festejos ún...
Robledal de Orgi
Bosque milenario, único testigo de los robledales húmedos seculares de Navarra con gran interés ecológico. Área Natural Recreativa con zonas de acogida, paseos y de conservación. Un paisaje singular q...
Santuario San Miguel de Aralar
Constituye uno de los centros de espiritualidad más conocidos de Navarra. Es un templo románico con tres naves y tres ábsides localizado en lo alto de la sierra de Aralar, desde donde se divisa una pa...
UPCOMING EVENTS
Carnaval Lekunberri
En Lekunberri, 2 de febrero de 2015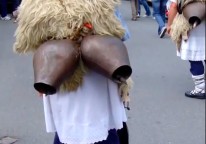 En esta zona se celebran los primeros carnavales de Euskal Herria, y se están recuperando estas fiestas tan arraigadas y cargadas de personajes malignos que terminan en la hoguera. A pesar de las tra...
San Blas
En Pamplona, 2 de febrero de 2015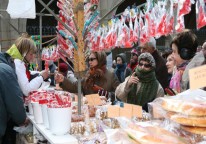 El 3 de febrero se celebra la festividad religiosa de San Blas (dicen que sana todos los males de la garganta). Ese día, en Pamplona, se celebra desde el punto de la mañana un mercadillo gastronómico ...
Ferias de Tafalla
En Tafalla, del 7 al 10 de febrero de 2015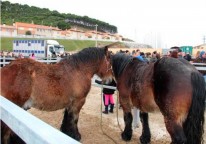 Surgida en tiempos del rey Carlos III, se trata de una bonita y popular feria de ganado que se remonta al año 1419 y que se celebra el fin de semana más próximo al 9 de febrero. El recinto ferial ...
ENVIRONMENT´S INFORMATION
Cildoz
It is located in the background of the San Cristóbal Mount in a quiet environment, 10 min from Pamplona, and being part of the Valley of Ezcabarte. Its San Esteban´s parish is originally Romanesque (beginning of XII century). The Perutxene House highlights, from the XVII century, next to the church, nearly cubic, it has three highs and the attic.
Tours
Pamplona, ​​Ultzama Valley, San Miguel de Aralar. Beach of San Sebastian 45 minutes away.
Activities
Hiking, cycling.